Tour Baltimore with Dr. Kate: Exploring Baltimore Under the JFX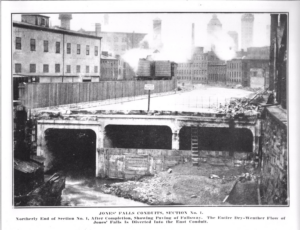 The Jones Falls Expressway runs along the path of, you guessed it, the Jones Fall. But if you stay in your car you might not realize what that means. Underneath the freeways, streets, and sidewalks of the city run waters that have fed Baltimore since before its beginning. Join Kate Drabinski for this digital story about the water running under our feet, and what it means to bury and unbury the streams that make Baltimore a city of water.
Bio:
Kate Drabinski is Principal Lecturer in Gender, Women's, and Sexuality Studies and Director of the WILL+ Program. She is also an avid pedestrian and cyclist who likes to peek over the sides of roads and bridges to see what's down there.